Please help us treat heartworm positive dogs by purchasing a t-shirt!
We have an amazing opportunity to treat *TEN* heartworm positive dogs for $175 per dog. These dogs have a rescue awaiting them once treatment is finished so we are releasing this amazing t-shirt fundraiser for this project! These unisex shirts are just $23 each (which includes shipping) and come in your choice of two designs and nine different colors!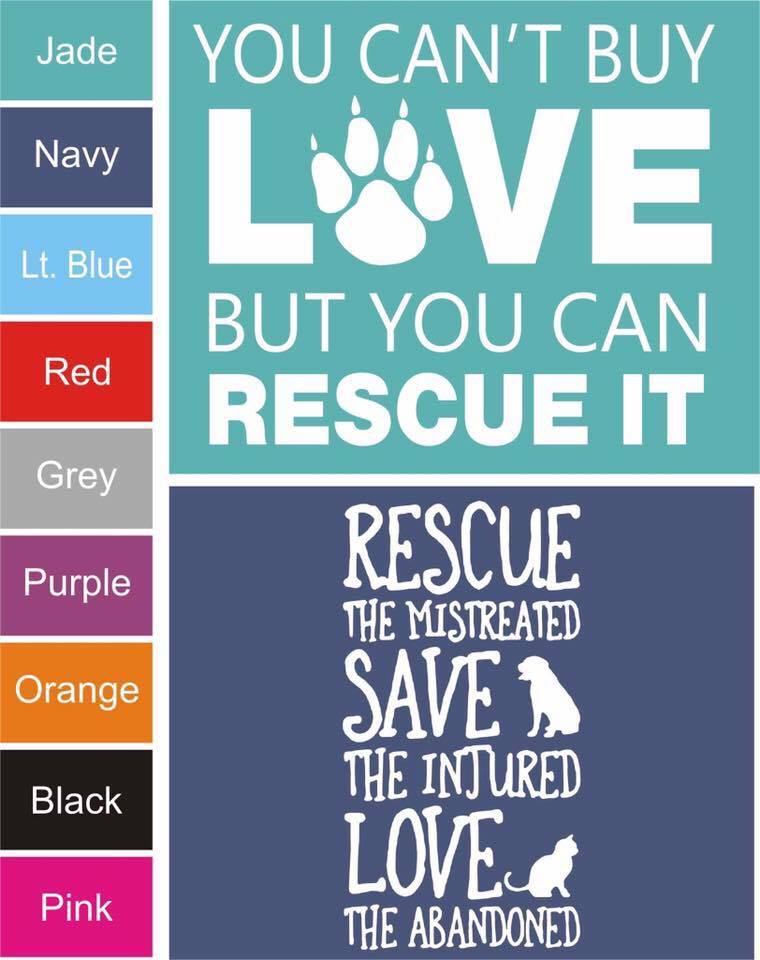 To order: please PayPal money to ErinPadgitt@gmail.com. Make sure to send money to "friends and family" so no extra fees are assessed. In the comments section, please include the following:
Your name
Your mailing address
Phone number
Which design you'd like
Color of your shirt
Size of your shirt
Don't have a PayPal account? Opening one is FREE and quick. If PayPal really isn't your thing and you are looking for an alternate payment method, please contact Erin at ErinPadgitt@gmail.com to made alternative arrangements.
If you don't need a shirt but would like to make a contribution toward their treatment or to sponsor one of the 10 dog's treatment in full, please follow the same steps above for sending money and put in the comment section "Heartworm Treatment." Thank you for supporting our cause!