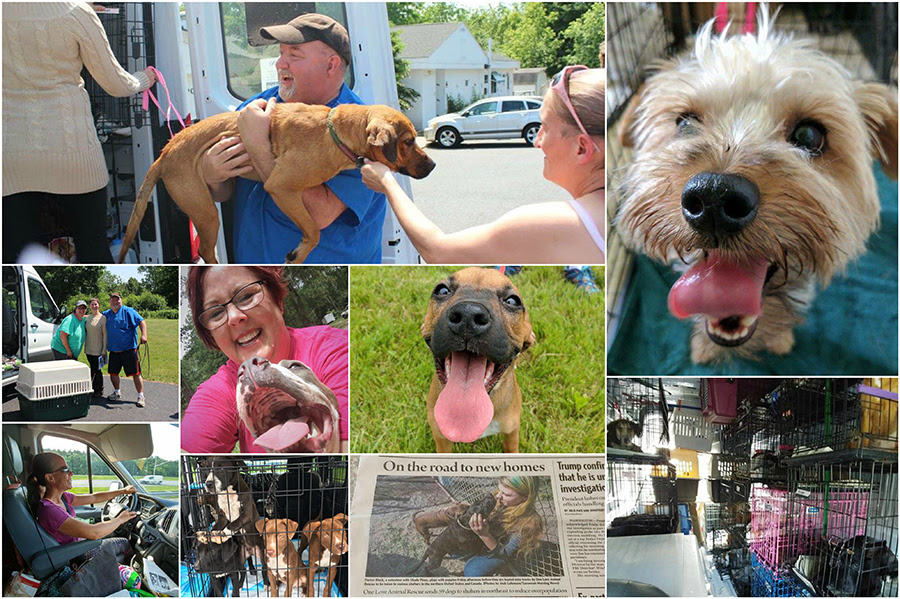 Just like the birds flew south for the winter, the dogs headed north for, well forever.
With a lot of time, sweat, probably a tiny bit of blood and a whole host of volunteers, 59 canines were rescued from Chatham and Effingham County animal shelters and Jasper Animal Rescue Mission, and made their way north on the freedom ride of a lifetime. In an effort to elevate local overpopulation, these lucky canines went to several of our amazing rescue partners in the north east, where many of them have already found furever homes.
"A lot of these sweet animals will already have a new home before they will reach their destination," Karrie Bulski, One Love Animal founder said. "And that's what it's really about. Most of these animals would have faced possible euthanasia if they stayed here. Our shelters just cannot provide for them."
Which of course, makes every ounce of effort worth it. There are so many people to thank for making this possible. From going into the various shelters to take pictures and network the pooches, to keeping them walked and entertained at Shady Pines Boarding Facility where they awaited their two week quarantine period, to that long, long freedom drive and everything in between, we truly cannot say thank you enough.
In the words of our fearless (and sleepless) leader Karrie, "It's true what they say — it takes a village. This could not happen with the help of everyone here."
For even more feel good pictures, check out the story Savannah Now did on this effort: http://savannahnow.com/news/2017-06-16/savannah-based-one-love-animal-rescue-helps-dogs-find-new-homes#