Here are a few new happy home updates!! We are catching up with Martin (Bo), Stella and Duncan.
Update on Marvin:
Marvin is now Bo and he is doing wonderful! He's a really great puppy. He knows how to sit, loves his crate, is potty trained and we are currently working on being bell trained. He loves being outside (usually when it's a little cooler in the evening) and splashing in his water bowl. Thank you for giving me the opportunity to call this little man mine.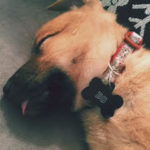 Update on Stella:
Stella has really settled into the dynamic of our family and although she's as much an exuberant puppy as ever, she's really matured these last few weeks in terms of routine and training. She's mastered house training, is an expert with basic commands (sit, shake, outside, potty, etc), walks perfectly on a leash, plays fetch like a pro and is getting along with Sasha and Monty superbly! Her happy, playful demeanor is boundless and she and Sasha play constantly - tug toys, running, chasing, friendly wrestling and rolling around, etc.  In fact, she's 25 pounds now! Everyone who meets her absolutely adores her... she is such a loving, joyful girl! When we're out and about, at the vet's office, meeting new people, when Paul takes her to work, she's always the social butterfly!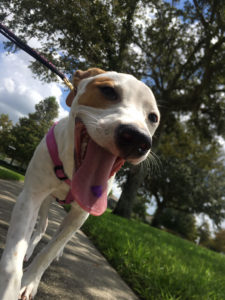 Update on Duncan:
Duncan adjusted to us and his new residence by
noon
the next day and now it's like he's lived here forever. We love him!!! ….and he loves us.Duncan is the best thing to happen to us since we lost our German Shepherd last year. Thank you all.